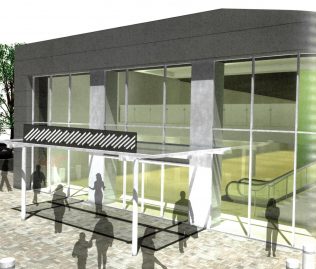 A brand new format
On the 6th May 2009, the 'John Lewis Partnership' announced a brand new shop format, the first for twenty years. The first new-style shop was set to open in Poole, Dorset at the end of October.
The new format, to be called 'John Lewis At Home' would be a third of the size of a typical department store, and would focus primarily on Electrical and Home Technology (EHT) and Home products. The initial aim in 2009 was to open up to 30 'At Home' stores across the country.
Quality and convenience
As the economic downtown prevented the construction of any major developments, the advantages of developing a smaller format shop offering convenience and accessibility as well as the distinctive 'John Lewis' mark of quality, had become increasingly prevalent.
The new format opened a wide range of possible sites for the Partnership that would otherwise have been unsuitable, enabling the Partnership to enter some areas for the first time. This evolutionary step forward would help set up the Partnership for the foreseeable future.