A new home for our Archive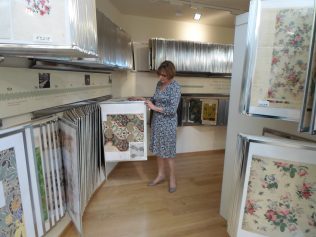 John Lewis Partnership Heritage Services
John Lewis Partnership Heritage Services
John Lewis Partnership Heritage Services
Grove Farm at the end of Odney Lane was, for many years after the demise of the Odney Pottery, a building without a purpose.
With the closure of the Stevenage warehouse which had housed the Partnership's archive since the mid 1960s and the ending of the lease on rooms holding the textile collection in Carlisle, the decision was taken to relocate the two valuable archives to Odney.  Not only was there space, but it also presented the business with the opportunity to work more closely with the resources of the archive.
Opened in October 2013, design teams, buyers, Partners and academics visit the Centre during the week and it remains open on Saturdays to enable the public to view some of the history of John Lewis and Waitrose.