John Lewis Aberdeen and a trampoline!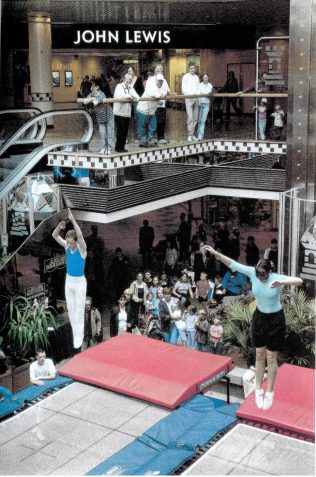 JL Aberdeen holds trampolining event
A trampolining event, co-ordinated by Hazel Price, Selling Assistant, stationary and sports, John Lewis Aberdeen, was a great success in Bon Accord Shopping Centre in August 2002. The aim was to promote John Lewis and help a local charity. The display was performed by a group of children under the guidance of Scottish National Coach John Morrison and his wife, Trish. All money raised was donated to Aberdeenshire Disability Sport.