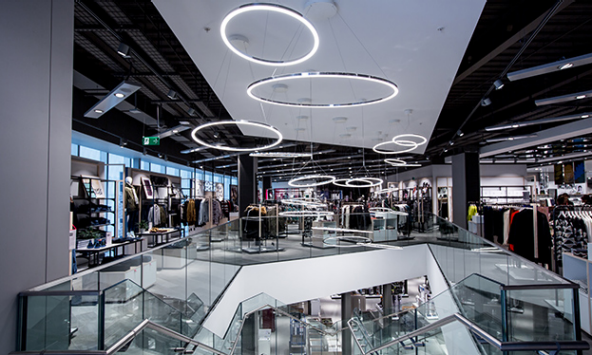 John Lewis Birmingham opened it's doors to the public for the first time on the 24th September 2015. The new department store (the 45th in the Partnership) is the division's first full line store to open in four years and, at 250,000 sq ft, it is one of the largest John Lewis shops and a regional flagship.
The store was built as part of the new Grand Central retail development within Birmingham, which included the unveiling of the new Birmingham New Street Station just days before.
Trading
Two days before the official opening, Partners took part in a 'dress rehersal' of a typical day's trading and for the first time in Partnership history, my John Lewis customers were invited for an exclusive preview event.
The opening day itself, saw sales milestones being passed just before 11:30am, with 77,000 customers passing through it's doors.
Sales on the first day included a £150 John Lewis Christmas tree!