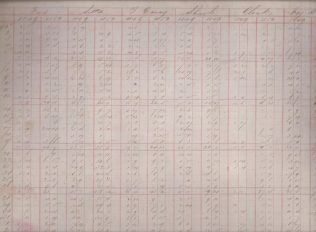 Fixed pricings
From the outset, it was the owner's aim to be different. It was strongly stressed that there was to be no haggling, all prices were fixed. In 1838, this was a revolutionary and daring idea. And they did not stop there. All sales were to be paid for with ready money only, and stocks were to be replenished weekly by sea from London. This ensured that availability and range far exceeded that of their competitors.
One partnership splits
As a result, success was imminent, and extra space was required to house new lines in gloves and furs. Despite this, Emerson Bainbridge and William Dunn had a bitter falling out. Soon after, in 1841, they went their separate ways.
Another is formed
Assets were divvied up between the two, Dunn kept 13 Market Street and Bainbridge kept 12. Bainbridge brought in a cousin John Bell Muschamp as a new partner and acquired no 11 Market Street. It was during this point that the business would make its biggest mark on world retail history.
The First Department Store in the World?
Despite the shake-ups in ownership, the store continued to rake in profit. The reputation of Bainbridge and Muschamp was steadily growing; together they declared that they 'would not be undersold by any house in the Kingdom'.
It became necessary to bring in some stringent methods to record weekly takings. By as early as 1849, weekly sales were being recorded department by department, 23 in total. This gave Bainbridge and Muschamp the right to declare itself as one of the first department stores in the world, older even than Bon Marche in Paris, a store which often claims that accolade.